How to Improve Energy Efficiency in Older Homes with HVAC Upgrades and Retrofits
Older homes in McAlester, OK can easily improve HVAC energy efficiency without requiring major renovations.
HVAC systems are often the largest energy consumers in older homes, accounting for up to 40% of utility bills. In this challenging economy, the costs can be debilitating. By upgrading or retrofitting your HVAC system, you can significantly reduce your energy consumption and save a great deal of money on your utility bills.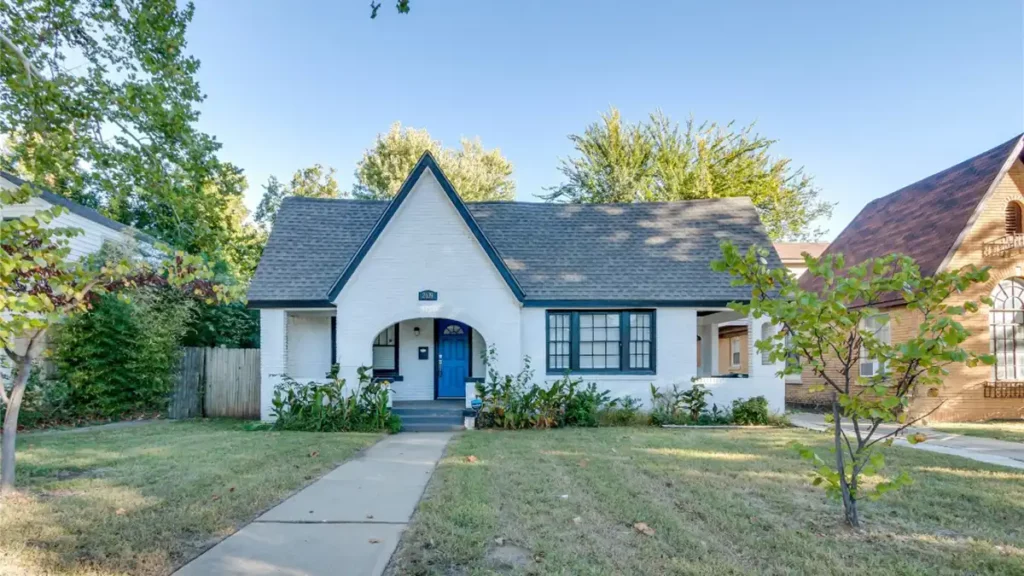 Tips for Improving Energy Efficiency in Older Homes
Here are some tips on how to improve energy efficiency in older homes with HVAC upgrades and retrofits:
Seal air leaks and insulate ductwork. Air leaks around windows, doors, and other openings can waste significant energy. Sealing these leaks and insulating your ductwork can help to keep your conditioned air inside your home, where it belongs.
Upgrade to a programmable thermostat. A programmable thermostat allows you to set different temperature schedules for different times and days of the week. This way, you can avoid heating or cooling your home when you're not home or asleep. Read more about Programmable Thermostats.
Consider upgrading your HVAC system. If your HVAC system is over 15 years old, it may be time to upgrade to a more efficient model. Newer HVAC systems are much more efficient than older models, and they can help you save a significant amount of money on your energy bills.
But energy efficiency isn't solely about the equipment you choose. Regular maintenance is equally critical in ensuring your system's peak performance and efficiency. That's where our Freeze & Flare Preventative Care Club comes in. Clean, well-maintained systems work less hard, leading to lower energy consumption and a smaller environmental impact.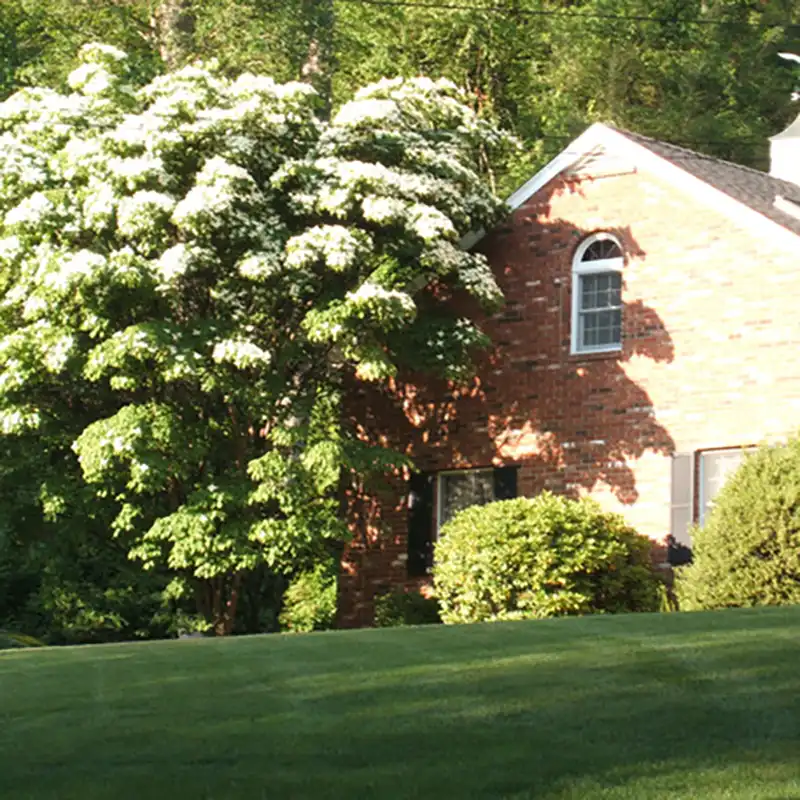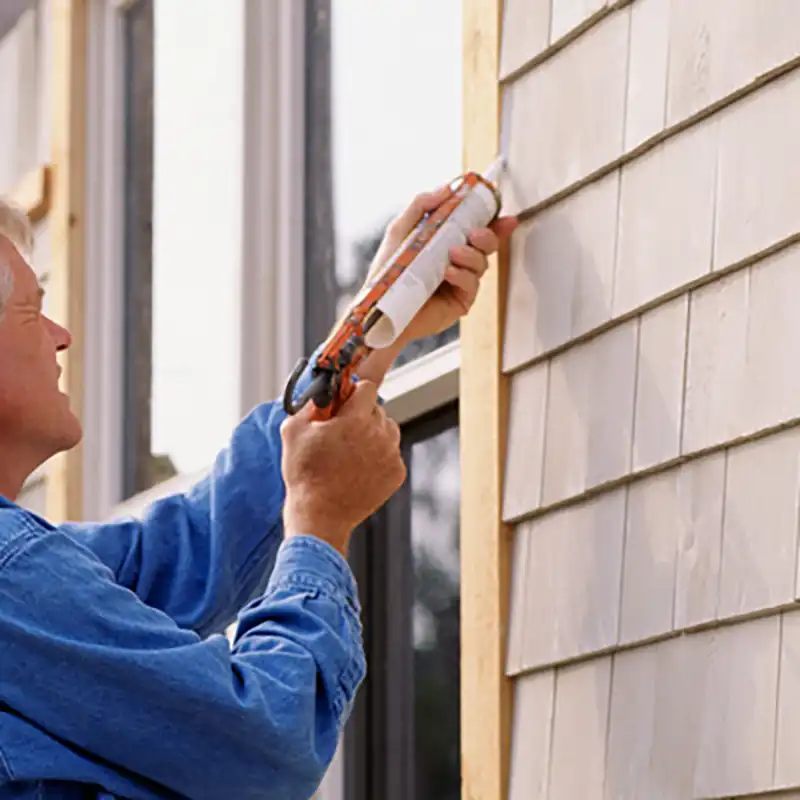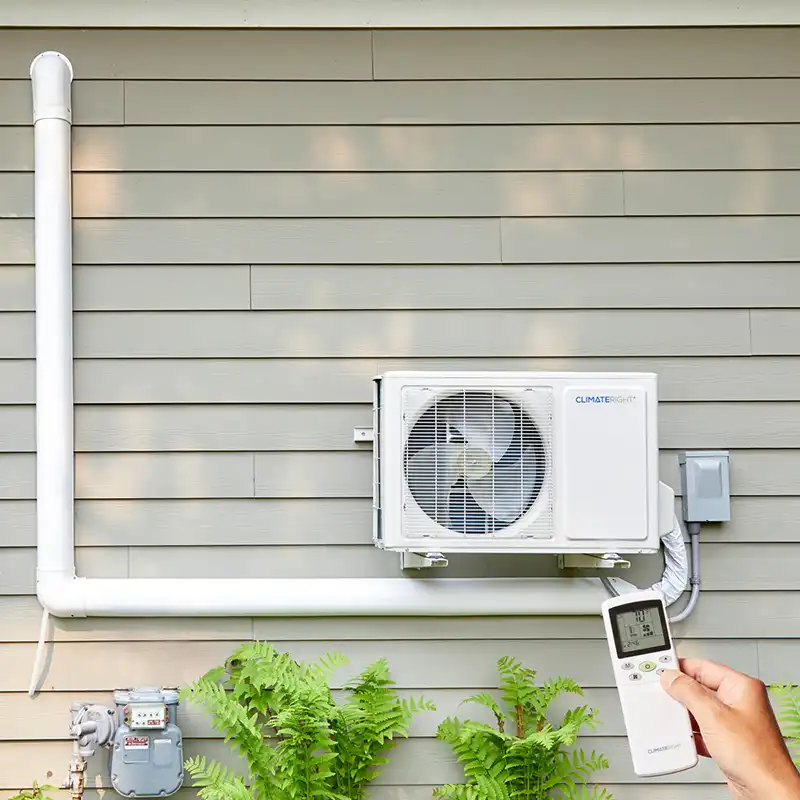 Recommended HVAC Upgrades and Retrofits
Here are some specific HVAC upgrades and retrofits that you can consider:
Install a high-efficiency furnace or air conditioner. Newer furnaces and air conditioners are much more efficient than older models. For example, a high-efficiency furnace can have an annual fuel utilization efficiency (AFUE) rating of up to 98%. In comparison, an older furnace may have an AFUE rating of as low as 80%. This means that a high-efficiency furnace can convert 98% of the fuel it uses into heat, while an older furnace may only convert 80%% of the fuel it uses into heat. The remaining fuel is wasted. Enjoy a more comfortable and energy-efficient home by choosing our American Standard and Comfort Aire furnaces.
Install a heat pump. Heat pumps are very efficient heating and cooling systems. They work by transferring heat between the inside and outside of your home, depending on the season. Heat pumps are especially efficient here in McAlester, Oklahoma. Whether you're seeking year-round comfort, energy savings, or an eco-friendly solution, our heat pump offerings provide the ideal solution.
Install a ductless mini-split system. Ductless mini-split systems are a good option for older homes that don't have central ductwork. Ductless mini-split systems consist of one outdoor unit and multiple indoor units. The indoor units are mounted on the walls or ceilings of your home, and they can be controlled individually. This allows you to heat or cool only the rooms that you're using, which can save you energy. Our Samsung Ductless mini-splits are backed by a solid warranty, offering 10 years for parts and up to 2 years labor in all residential applications.
If you're considering upgrading or retrofitting your HVAC system, schedule a consultation with us today. We're dedicated to helping you achieve the highest level of home comfort while staying eco-friendly and cost-effective.
Additional Tips for Improving Energy Efficiency in Older Homes
Here are some additional tips for improving energy efficiency in your older home:
Add insulation to your attic and walls. This will help to keep your home warm in the winter and cool in the summer.
Upgrade your windows and doors. Newer windows and doors are more energy-efficient than older models.
Plant trees around your home. Trees can help to shade your home in the summer and block the wind in the winter.
Use energy-efficient appliances and light bulbs.
By following these tips, you can improve energy efficiency in your older home and save money on your utility bills.
Get $500.00 Discount on HVAC Installation!
Tune in to KNED 1150 AM or 98.3 FM during the McAlester, OU, and OSU basketball games to catch our special keyword. By using this keyword, you can enjoy a $500 discount on the installation of any new American Standard full system. As a special bonus, you'll also receive a complimentary 5-year labor warranty. Stay tuned to maximize your savings and gain added protection for your investment this year.
Thank you for being part of the Freeze & Flare Heat & Air LLC family. We look forward to serving your HVAC needs and ensuring your home remains a comfortable oasis.